Enhancing
The Community Fabric
As the new gateway to Oak Park's Southtown, The 801offers high-quality, yet affordable apartments in Oak Park, IL and community-focused corner retail, live-work spaces that connect, complement, and strengthen the dynamic community.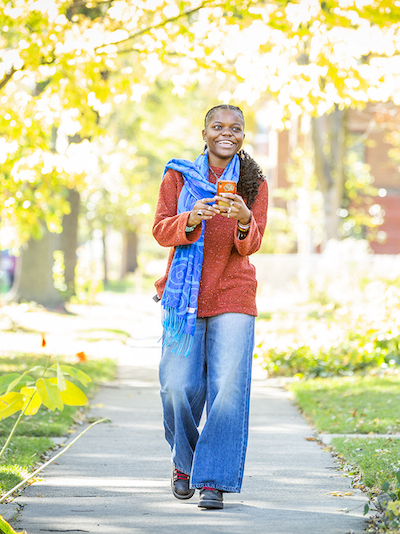 The 801 combines contemporary affordable apartments in Oak Park with outstanding convenience for residents. The environmentally conscious building provides thirty-five well-appointed new studios, one-, and two-bedroom apartment rentals. Two spacious live/work apartments on the first floor provide flexible living and working spaces for local entrepreneurs and small businesses.
Whether going for groceries, a cup of coffee, or a great book, Southtown has everything you need to make your day-to-day life comfortable and convenient
One block from the CTA Blue line and 30 feet from the bus, it is easy to reach your new apartment rental at The 801
For Workers
Who Make Oak Park Work
The 801 apartments and live/work rentals are designed to support those who keep Oak Park running. Slated to open in 2021, the building offers diverse rental options for mid to lower income working households and persons with disabilities.
Quality Features
Affordable Living.

Modern contemporary energy-efficient units


9' Ceilings with large windows for great natural light

Top floor lounge and outdoor gathering space

On-site leasing and property management office
Live/Work Unit - 805 S Oak Park Ave
Artist Live/Work Unit - 803 Van Buren Street
The 801 is located in the Southtown district, a quaint and energetic neighborhood with ample shopping, dining, and easy access to all that Oak Park has to offer. Oak Park's leafy streets, quality parks, and ample retail and services are just steps away.
Community


Everything you need

.
Walking distance to the grocery store and boutique shops
Wonderful parks and highly rated schools nearby
Experience Oak Park's rich architectural heritage
Numerous restaurants and cafés nearby
Exciting community activities all year long
Live


Simplifying Work Life
The 801 gives you the work/life balance you need with quick and convenient access to all of Oak Park and beyond. Get to work fast by bike, hop on the blue line a block away, or catch the bus down the block. Staying close to home? Available live/work apartments and great retail space add to the energetic vibe of the Southtown district.
Live/Work


Getting Things Done
Designed especially for commuters and worker
Available spacious on-site live/work apartments for entrepreneurs
High visibility corner retail space
One block to the Blue Line L station
Get to work quickly via the PACE Bus stop on the block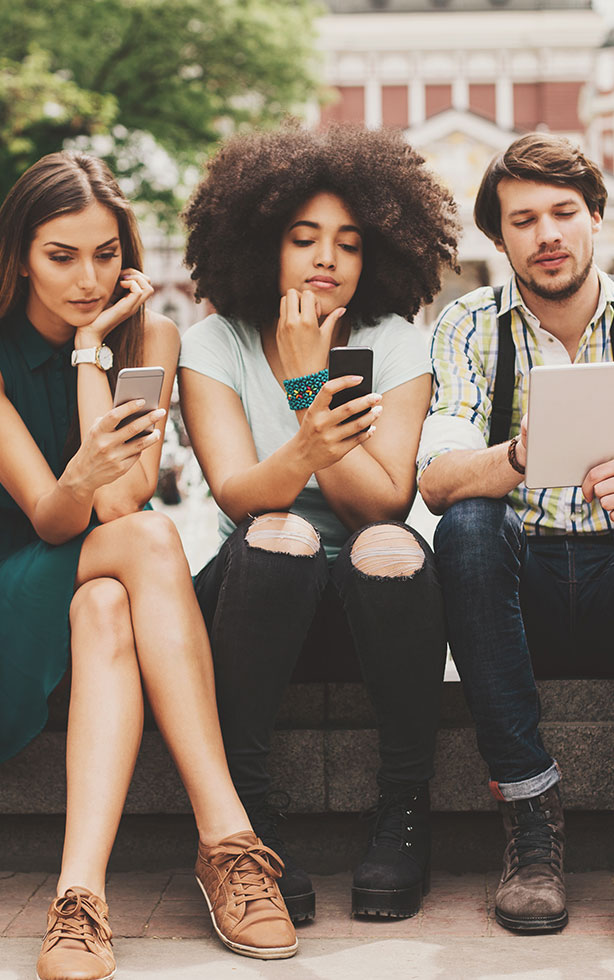 What is The 801?
The 801, located at 801 S. Oak Park Ave, is the newest addition to the Southtown community of Oak Park, slated to open in 2021. The transit-oriented development consists of 37 high quality apartments above two live/work rentals and approximately 1,000 square feet of commercial retail space. It is a signature apartment building on a key community retail block in one of Oak Park's vibrant neighborhoods and is designed to complement the rich amenities in the surrounding area..
What type of apartments are available to rent?
Who can live at The 801?
The 801 is intended to provide high-quality affordable housing at an excellent location for Oak Park's workforce. One of the live/work units on the ground floor will have an artist preference with an income restriction for those making up to 60% of the Area Median Income while the other will be leased at market rate.
What is the application process?
The 801 is made possible with financing that encourages affordable housing. As a result, household income limitations do apply. If an applicant intends to qualify for a unit, the applicant will be required to provide financial information evidencing household income. The applicant must demonstrate a financial ability to pay his/her monthly contribution toward the rent of the unit. Property Management will verify the amount and source of the applicant's income, assets, and expenses. The credit, criminal and eviction records of the applicant will be obtained through accrediting reporting agency with services fees payable by the applicant. Start your rental application today! 
Are there income restrictions?
The below income guidelines apply to all residents living in the income-restricted apartments. They reflect the current maximum amounts of household income for residents of income-restricted units and are updated annually. (We do expect the guidelines to change as The 801 nears completion.) If the applicant's household income exceeds these guidelines, they are not eligible to live in an income-restricted unit. The 801 is legally responsible to ensure that all residents that qualify for the income-restricted units conform to the guidelines at the time of move-in and annually thereafter. Be part of The 801 and apply online today! 
Maximum Gross Income Limits
As of April 24, 2019
Household Size Income Limit
1 Person $18,720 – $37,440
2 Persons $21,390 – $42,780
3 Persons $24,060 – $48,120
4 Persons $26,730 – $53,460
Now accepting applications. Click below to begin the application process! You deserve this!