The 801 delivers two amazing live/work apartments on the ground floor. Geared for artists, budding entrepreneurs, and small business that want the flexibility and value of having a quality living space adjacent to their work-space, these live/work apartments in Oak Park, IL offer excellent orientation in the pedestrian friendly Southtown district.
Wonderful daylight, lots of glass and high ceilings
Perfect retail opportunities for 807 S Oak Park Avenue
803 Van Buren is affordable for working artist
Separate apartment living spaces and work space
Dedicated work-space entry right off sidewalk
Exterior blade sign and window sign options
View Live/Work
Floor Plans
Click on the Live/Work unit you are interested in to view more information. Interested in one of our 1- or 2-bedroom apartments at The 801? Get more details about each floor plan and connect with our leasing office to learn more about our rental application process..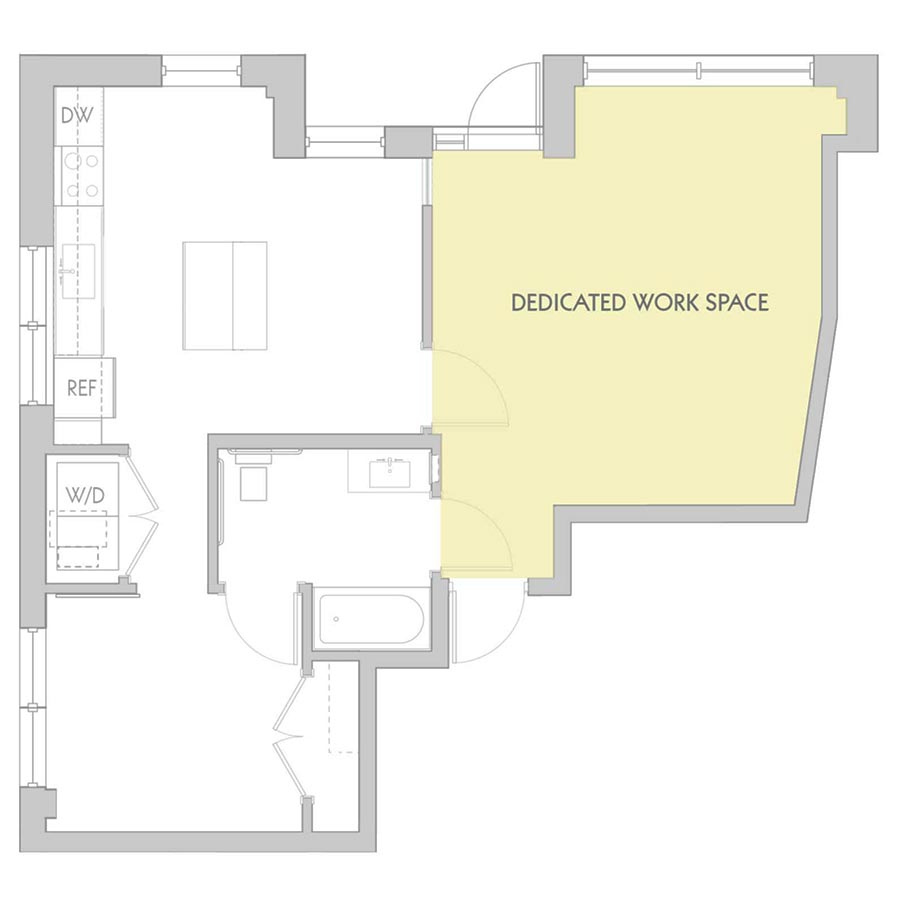 Live/Work Residence 803 Van Buren Street
The live/work apartments at The 801 let's you be creative. Whether you're an artist that needs an affordable and dedicated space to grow your profession or a small business looking for retail opportunities with great visibility, you can have it all and keep it close to home.
Supporting
Small Businesses
The live/work apartments at The 801 offer creative solutions to support local small businesses and entrepreneurs. Get on your feet and succeed by being a part of the strong community that is Oak Park.